In September 2022 it will be exactly 100 years since Hazrat Inayat Khan had his all-encompassing experience in the dunes of Katwijk. A connection to the universe. He called the place where this happened Murad Hassil. Naturally, we wish to commemorate this in many locations and ways next year, with the Universel Katwijk as the connecting element.
For that purpose we want to restore the Universel again in its original magnitude. Your generous support is very much welcome.
See below to see how even a small monthly contribution can be of help, which enables the Message of Love, Harmony and Beauty to be carried forth into the world.
Join!
The goal is to make the Universel much more visible. With Universal Worship Services, but also with meetings and symposia about meaning and about contemporary topics that concern all people. Issues such as the climate crisis, the loss of nature and biodiversity are subjects in which the unique place of the Universel can play a role. That will help increase visibility. In addition, we also want to define the concept of beauty more emphatically around the Universel.
Of course we can't do it alone. That can only be done together. You can help us by supporting us financially. Because the plans require a lot of funds.
The easiest thing for you and for us is if you authorize us to debit your account every month. Any amount is welcome. And should you ever need to change the weather in the future, one phone call is enough!
(Donor administration: +31 64265 1158)
It couldn't be easier. A one-time contribution is of course also possible.
The Universel is the meeting place for those seeking spirituality, connectedness and deepening of the inner life. Located in a unique location, it offers a venue for all faiths where meaning, culture and nature form a natural connection. The well-kept interior, dedicated management and the attention to guests and users make the Universel a unique center for seminars, retreats, music and exhibitions. Combined with the exceptionally beautiful location in the dunes near the sea make the Universel a special place where love, harmony and beauty become a living experience for visitors and users.
Policy plan
Download the policy plan here and sign up for our newsletter right away
Board members
Elmer Koole, Chairman and PR
Frans van Roosmalen, Secretary
Jolanda Verweij, Treasurer
Frank van Leer, communication and fundraising
Alīm Arno Reijers
ANBI data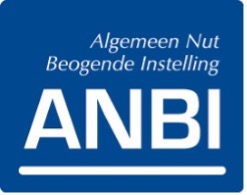 RSIN number: 801388715
CoC number: 41152389
Bank no.: NL55 ABNA 0475 9736 23